Scientific Advisory Board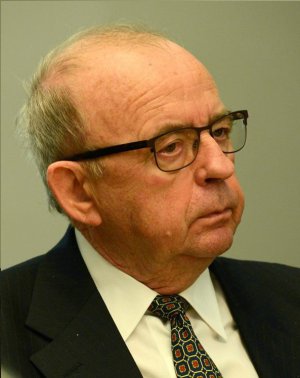 Prof. Em. Lajos Izsák, PhD
He graduated at Eötvös Loránd University in history in 1967. In the same year became a lecturer at the Department of Modern and Contemporary History.
He earned his candidate/PhD degree in 1980 and he was awarded his doctorate in history in 1993. Subsequently in his university career first he became the Vice-rector for Education then the Vice-rector for Research. His main area of research is the history of Hungary in the 20th century, especially after 1944 and the history of politics of the time. He has published several monographs and books based on his research; the number of his research papers exceeds two hundred. He was awarded the Commander's Cross of the Order of Merit of the Republic of Hungary for his scientific work in 2003 and the Albert Szent-Györgyi Prize in 2005.
His latest work was published in 2010 with the title Parties and politicians in Hungary from 1945 to1995.